Professional Dog Training in Frisco, TX
Dogs are so special for many reasons, including their ability and eagerness to learn. This is what makes them our perfect partners—as long as you have the right combination of guidance and patience. We understand busy pet parents might not have all the time or answers, and that's where we come in. Busy or not, you deserve to have a well-mannered and reliable pup, and we designed our training programs just for this reason.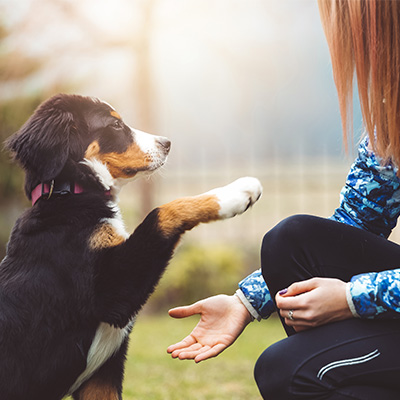 Call Today to Schedule Your Free Training Evaluation!
($59 value) Discount subject to availability and cannot be combined with any other offers.
Lodge & Learn: Fun, Educational, Convenient
Whether you're looking for puppy training, obedience reinforcement, or behavior modification, our dog training team here at Every Dog's Day in Frisco, TX has the experience to help you meet your goals. We closely evaluate your dog's situation, personality, and training needs to design a customized training program. While your dog enjoys all the fun and luxury of our award-winning lodging, we'll provide daily one-on-one training sessions. Dogs of all breeds and ages benefit from the routine and customized approach our Lodge & Learn program provides.
Our basic program will help your dog master common commands, including:
Sit
Down
Stay
Come
Loose leash walking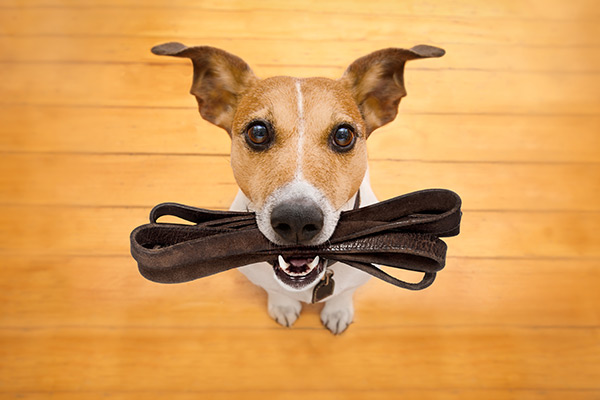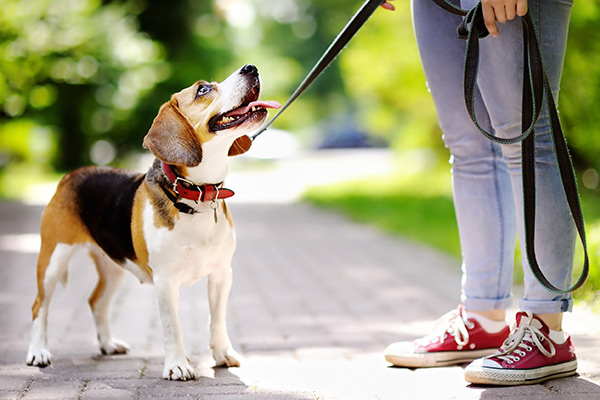 Dogs aren't the only students in our training program. When you come to pick up your dog, you'll go through departure lessons teaching you how to communicate with your dog. After all, the goal is for them to listen to you and your family, not just our trainers. This important experience helps you and your dog reach a stronger understanding, bond, and respect.
Each of our Lodge & Learn Dog Training programs come with the resources and tools you need to ensure success at home:
Follow-up coaching and phone support from our professional training team
Invaluable training materials and practice exercises to ensure lasting results
A no-pull harness and dual-handled leash—ideal training tools for at-home reinforcement
Call Today to Schedule Your Free Training Evaluation!
($59 value) Discount subject to availability and cannot be combined with any other offers.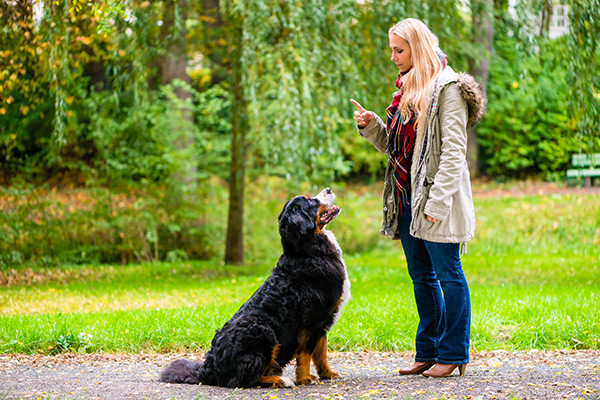 Every dog responds to things a bit differently. Our training team finds exactly what your dog loves most, making training an exciting and rewarding process from the very beginning.
Our trainers are extensively experienced in leading dog training techniques, all positive and proven. We set your dog up for success and reward them for making good choices, using dog-friendly methods designed for lasting effects. It's important to us that both dog and owner understand the training that will bring them closer together.
Private Dog Training Lessons
We also offer private one-on-one training sessions with one of our trainers. Our trainer will work directly with you to overcome your training challenges and meet (and exceed!) your goals. Each private lesson is tailored to your dog's individual needs and can cover a wide spectrum of topics and behavioral concerns. Call Every Dog's Day in Frisco, TX today to set up your free dog training evaluation!
Common Training Misconceptions
My breed can't be trained. Positive-reinforcement training is proven to be effective for dogs of all types. There's no breed that won't respond to patient, positive training. These are the same kinds of methods used by zookeepers, and they're widely recommended by veterinarians worldwide.
Professional training won't help. There are many benefits to working with a professional to help you in your training journey. Our trainer will identify the right starting point and path for your dog, bring a new perspective to your situation, and share their experience and insight. Plus, they have all the tools to lead you and your dog to quick, effective results.
I don't have time to train my dog. In this day and age, many pet parents feel they don't have the time to properly train their dog. That's exactly why we offer our Lodge & Learn program. You drop your dog off for a stay in our award-winning lodging facility, where our trainers guide them through a customized training program. By the end of the stay, you'll be picking up a dog with a whole new set of skills. With at-home reinforcement, you'll find you're well on your way to a more perfect pup.
My dog is too old for training. There's no such thing as a dog too old to be trained. Puppies and younger dogs pick up training more quickly, but older dogs are just as capable of mastering new skills with the right consistence and repetition.
My dog will end up only listening to the trainer. Our training programs are specifically designed so you and your dog learn how to work together. You are the most important part of your dog's life, and our training methods are built around the strength of your dog-owner bond.